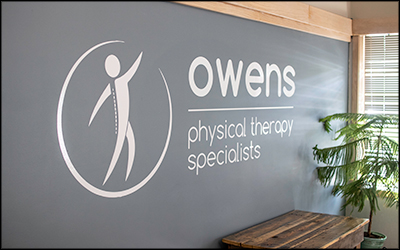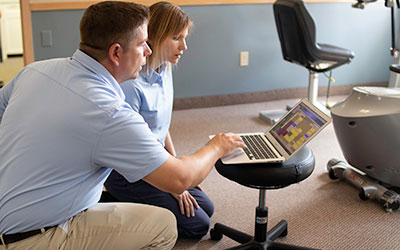 Owens Physical Therapy Specialists is conveniently located on Michigan Street, just a half mile west of the East Beltline. We are less than a mile from I-96's East Beltline exit, and only three miles from Downtown Grand Rapids.
Please note that our driveway is on Michigan Street (just east of Leffingwell). Our building is not directly visible from Michigan Street.  We are behind a large grassy hill and another office building.  Take our driveway (sign is labeled "DBC") to the back, and we are the building on your left, called the "Prime Building"  You will find our name and logo on the glass door.
Feel free to ask any questions over the phone, or get in touch via our contact form below. Your message will be dispatched directly to our staff who will answer as soon as they can.
"I've been a patient of Owens PT specialists on and off for the last six years (getting old is no fun!). The friendly atmosphere of their office, personal attention and concern for my well being even after treatment is unmatched. Thanks Owens Physical Therapy Specialists!"
— Michael