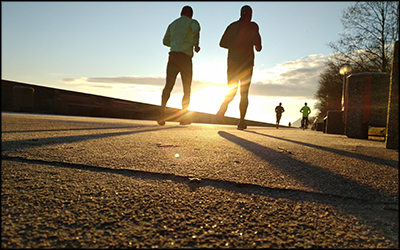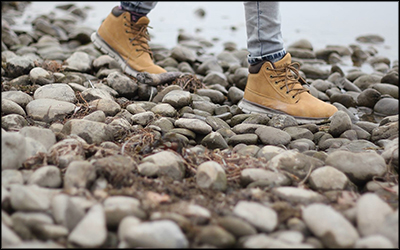 After enduring foot, leg, hip or knee issues, most patients truly appreciate how custom orthotics help them to walk, run and move freely without being in constant pain.
Using the innovative Footmaxx system, the experienced orthotics experts at Owens Physical Therapy Specialists custom fit orthotics designed to improve a wide variety of issues. Our state-of-the-art computerized system assess the mechanics of your foot while walking to find the imbalance that needs correcting. This analysis predicts the best support of your foot during the complex mechanics of walking — and not just standing. Using a pressure sensitive mat, we generate a detailed analysis of how and where your weight gets distributed throughout your entire gait cycle.  Footmaxx uses this information to create an orthotic uniquely customized to how your foot works.
We also provide semi-custom orthotics using a prefabricated insert specially adjusted by your therapist, after a thorough evaluation designed to provide the most optimal fit and alignment.  
Don't like the feel of orthotics in your shoes? We can also have designer shoes made with your custom orthotic built specifically into that shoe, from top brands and styles like Adidas, Brooks, New Balance, Keen, Clarks, Birkenstock sandals and more!
To browse the wide selection of available products, please visit footmaxx.com.
For more information about custom orthotics from the experts at Owens Physical Therapy Specialists, please contact us here or call us directly at 616.956.0400.
"Owens Physical Therapy Specialists is a wonderful practice. They take a great deal of interest in their patients and tailor every therapy program for the individual. I wouldn't go anywhere else for physical therapy. I have my mobility back thanks to Jim Owens and this great group."
— Lynn