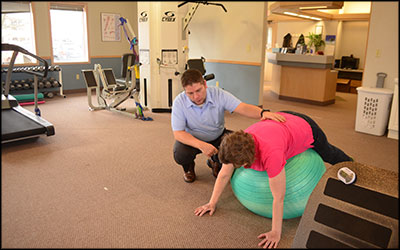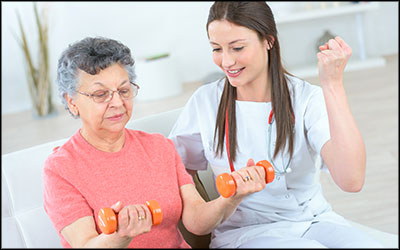 As we age, our joints, muscles and nerves go through numerous changes that often result in increased soreness and pain, loss of functionality and lack of mobility. Many of these changes cause debilitating pain that can disrupt your life and keep you from accomplishing ever the most basic tasks and activities.
If you are age 50 or older, our senior therapies focus on helping you reduce pain and get back to your normal daily activities.
We take great pride in offering all of our patients personalized attention and instruction. We will develop a program that works for you and will help you meet your personal goals.
Regardless of your pain, injury or nagging issue, we are ready to help. Our senior therapists specialize in treating back pain, neck pain, knee and hip replacements (pre and post-op), shoulder pain, fall assessment, gait analysis, balance assessment, carpal tunnel, foot problems and vertigo.
For more information about senior therapy from the PT specialists at Owens Physical Therapy, please contact us here or call our office directly at 616.956.0400.
"I have recently had shoulder surgery and then foot surgery. Melissa and Jim Owens have made the recovery more than doable. I feel like I have my own personal therapists. They truly care about every patient like they're family and their experience is outstanding. "
— Diane