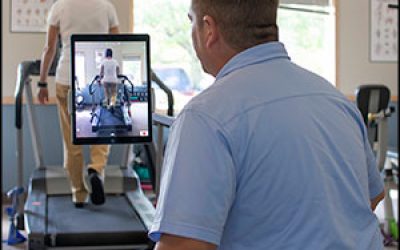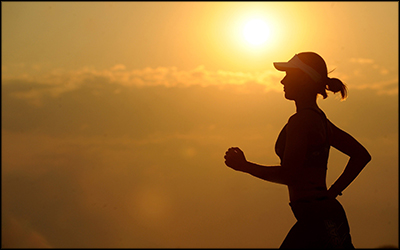 Ever wonder about your running form — and how it may be contributing to your aches and pains? Do you struggle to find the right running shoes that fit correctly and improve performance? If you answered yes to either of these questions — then video gait analysis might be right for you.
Improved video technology allows our physical therapists to accurately analyze and assess your running form from a visual and biomechanical perspective. Whether you have pain with running or you are looking to improve your running efficiency, our video gait analysis and physical therapy assessment can help.  
First, during your physical therapy evaluation, we assess your flexibility, strength and foot biomechanics, suggesting exercises designed to help correct any faults. Second, you simply hop on the treadmill and jog — as we analyze your running gait using our state-of-the-art video gait analysis software.
Finally, once we have the results, we will discuss good running form, help you find your optimal cadence — and provide you with specific exercises to help you work on your form. It's time for you to run pain free and with your best running form!
For more information about video gait analysis from the experts at Owens Physical Therapy Specialists, please contact us here or call us directly at 616.956.0400.
"I go to Owens Physical Therapy Specialists for all my therapy needs! They have helped me recover from back and neck surgery with quality, and compassionate care! Jim, Melissa, and Laurie are highly knowledgeable and skilled therapists. I recommend them to everyone!"
— Eric