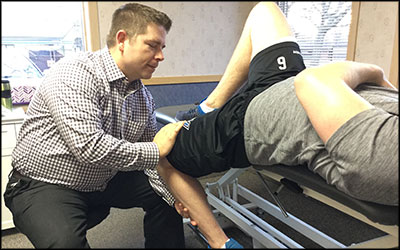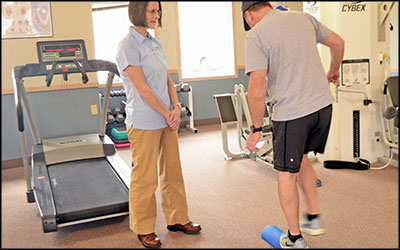 Physical Therapy offers individuals of all ages a proven, long-term and drug-free alternative to reduce and eliminate suffering from chronic pain, injuries and reduced mobility. Unfortunately, myths about physical therapy still exist, and many primary care physicians fail to properly educate their patients about this effective treatment.
According to the World Confederation for Physical Therapy, physical therapists support patients with treatments designed to develop, maintain and restore people's maximum movement and functional ability.
Physical therapy treatments help people of any age, when movement and function are threatened by aging, injury, disease, disorders, activities, work conditions or environmental factors. Working in the health spheres of promotion, prevention, treatment, intervention, habilitation and rehabilitation — physical therapists help patients maximize their quality of life.
Physical therapists are qualified and professionally required to:
undertake a comprehensive examination of the patient

evaluate the findings from the examination to make clinical judgments for patients

formulate a diagnosis, prognosis and plan

provide consultation to determine when patients need to be referred to someone else

implement a physical therapist intervention and treatment program

determine the outcomes of any interventions or treatments

make recommendations for self-management
Drawing on over 66 years of combined physical therapy experience in the orthopedic setting, our five knowledgeable physical therapists treat a wide variety of injuries and disorders.
Physical therapy successfully treats a wide range of issues, including:
Headaches and Migranes

Neck and Back Pain

Sciatica

Running Injuries

Shoulder and Rotator Cuff Injuries

Vertigo and BPPV

Balance Disturbance / Fall Prevention

Post-Surgical Rehabilitation

Knee, Hip and Shoulder Replacements

ACL / PCL Injuries
If you suffer from chronic pain, lack of mobility, soreness, balance issues or want to speed up recovery from a sports or work injury or recent surgery, physical therapy might be right for you. If your primary care physician referred you to a physical therapist, please call us so that we may help you understand your options.
For more information about physical therapy from the experts at Owens Physical Therapy Specialists, please contact us here or call our office dorectly at 616.956.0040.
"After suffering neck and shoulder pain, tingling and numbness (and hopelessness for relief) for years I was finally helped onto the path of recovery by Owens PT. They treated me not just as a patient/client as much as a friend. I really enjoyed the experience and would gladly return for their help.
— Doug