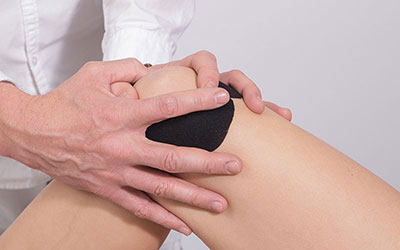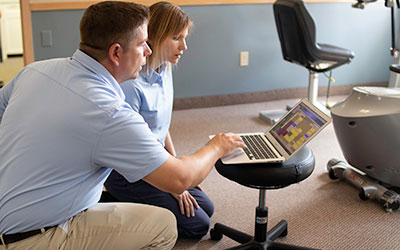 After any surgery, physical therapy is necessary for muscle growth and repair. With joint replacements, this need grows even greater due to the high risk of loss of mobility and post surgery complications. 
Complications from joint surgery include risk of blood clotting, swelling or inflammation around the joint area, scar tissue growth and slower healing due to the fragile nature of the surgical site. However, by implementing physical therapy with an experienced physical therapist into your weekly routine, your recovery time can be reduced considerably.
Benefits of physical therapy after surgery:
Range of motion:

After surgery, range of motion around your joints may feel constricted or numb. Walking up stairs or reaching overhead cause pain, tension or stress on the muscle, resulting in your body not being able to carry out these simple tasks. To regain

movement around joints

, physical therapists create individualized stretching regimens to target precise areas of the body, created to make muscles  relax and move more regularly. 
Faster healing:

Physical therapists have many different variations of therapies on their hands to provide faster healing after joint surgery. Through specialized techniques, therapists aim to break up

scar tissue

,

inflammation

and

muscle tension

. Different forms of therapies include: cold/heat therapy, electrical stimulation and medical massage.

Re-build joint strength:

After surgery or injury, the muscles around your joint are broken and torn. By working a little bit everyday to stretch and repair their condition, slowly the strength of the joint will return. This helps with

mobility

,

endurance

,

agility

and overall

condition of life

. 

Ease pain and swelling:

Based on the type of pain you're experiencing around your joint (acute, sub-acute or chronic), physical therapists create a specialized routine to stretch your muscles, release built-up tension and work on

lowering levels of inflammation causing swollen joints

. Pain and inflammation work hand in hand, so once inflammation in the joint diminishes, the pain you're feeling follows. 

Avoid blood clot:

A major risk with any surgery is the chance of blood clotting afterwards. Blood clots lead to strokes, heart attacks and pulmonary embolisms. With physical therapy, you avoid this risk. By

keeping your body active and alert

, the chance for blood clots decreases greatly due to the constant circulation of blood. 

Breaking up of scar tissue:

The only way to prevent a build up of scar tissue from growing around the muscle or joint post surgery is to stretch the injury site weekly in a safe and controlled manner, with a trained professional. Reducing the scar tissue around the incision site helps not only with the look of the scar, but also ensuring that the scar doesn't open again at a later date. 
Physical therapy after surgery helps you regain strength quickly and avoid harmful side effects. Ease your post surgery issues by implementing physical therapy into your routine.
For more information on physical therapy post surgery from the experts at Owens Physical Therapy please visit us here or call us directly at 616.956.0400.
"I've been a patient of Owens PT specialists on and off for the last six years (getting old is no fun!). The friendly atmosphere of their office, personal attention and concern for my well being even after treatment is unmatched. Thanks Owens Physical Therapy Specialists!"
— Michael